FAITH THAT WORKS: LESSONS FROM THE BROTHER OF JESUS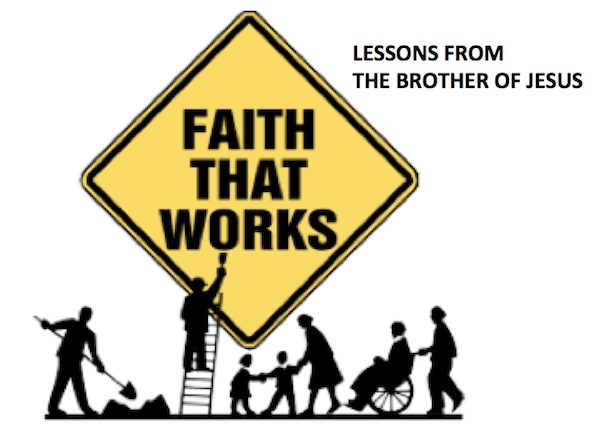 FAITH THAT WORKS: LESSONS FROM THE BROTHER OF JESUS
In our world, people quickly express anger, play favorites, speak indiscriminately, and live impatiently. The book of James, said to have been written by the brother of Jesus, reminds us—in very practical ways—how we are to live beyond those values of this world, with our faith leading us to concrete actions.
Sept. 9 "Beyond Anger to Action" (James 1:17-27; 3:13-18)
ALSO… RALLY DAY!
Sept. 16 "Beyond Playing Favorites" (James 2:1-13)
ALSO… BLESSING OF THE BACKPACKS, TOOL BELTS, BRIEFCASES, DIAPER BAGS, ETC. . . .
Sept. 23 "Beyond an Untamed Tongue" (James 3:1-12)
ALSO… FIGS, OLIVES, AND GRAPES!
Sept. 30 "Beyond Impatience" (James 5:7-10)
ALSO… BLESSING OF THE SOFTBALL TEAM