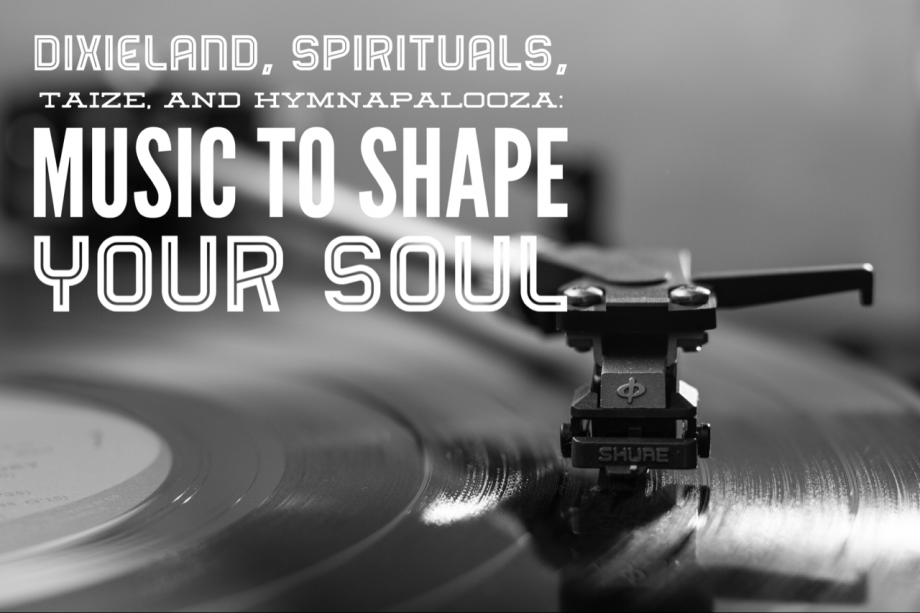 In June join us each week as we share in different styles of worship and music. Come—and please bring friends—to explore how music from around the world can help you claim more closely God's call on your life.
June 9 Pentecost and Dixieland Brass: "The Young Shall See Visions, The Old Shall Dream Dreams" (Acts 2:1-21)
Pentecost is one of the few Christian holidays that Hallmark seems to ignore. Join us on June 9, as we reflect on what it means to be filled with the Holy Spirit. A group of our friends from the Tomcats Toe Tappin' Dixieland Band will add to the spirit, by playing Dixieland music for our celebration of Pentecost.
Pentecost is described as "the birthday of the church." It is the day when we remember the power of the Holy Spirit as it shaped the first disciples and their mission. Acts 2 says that a mighty wind entered the room where the disciples gathered, and "tongues of fire" came among those present. In remembering the tongues of fire, the color red is associated with this day in the life of the church.
On this Sunday, everyone is invited to wear red to worship to celebrate the tongues of fire burning with the good news. Red ties, red hats, red tuxedos, red shoes, . . . it does not matter. Please join us in worship as we remember the power of the Holy Spirit in scripture, words, color, and music!
June 16 "Let My People Go": Spirituals, Gospels, and Salvation (Exodus 8:1-15)
This Father's Day, before our Iron Chef competition, join us in worship as we sing songs that were born in faith during the dark circumstances of slavery. (Juneteenth, or Freedom Day, commemorates the June 19, 1865, announcement of the abolition of slavery in the U.S. state of Texas, and more generally the emancipation of enslaved African Americans throughout the former Confederate States of America.)
June 23 "Be Still and Know . . .": Iona and Taizé Worship" (Psalm 46, Matthew 11:28-30)
Prayer, scripture, song, and silence characterize the worship of both the Iona community in Scotland and the Taizé community in France. After the two previous weeks of more active music, join us for a peaceful and meditative service of worship.
June 30 Hymnapalooza Sunday: The Gospel through 43 Hymns and Songs (in 60 minutes)
Join us in worship for an opportunity to sing and reflect upon (parts of) 43 hymns in a quick 60 minute worship service. This diverse music, with many classic hymns and songs, will walk us through the history of our faith and our call to live out our faith.