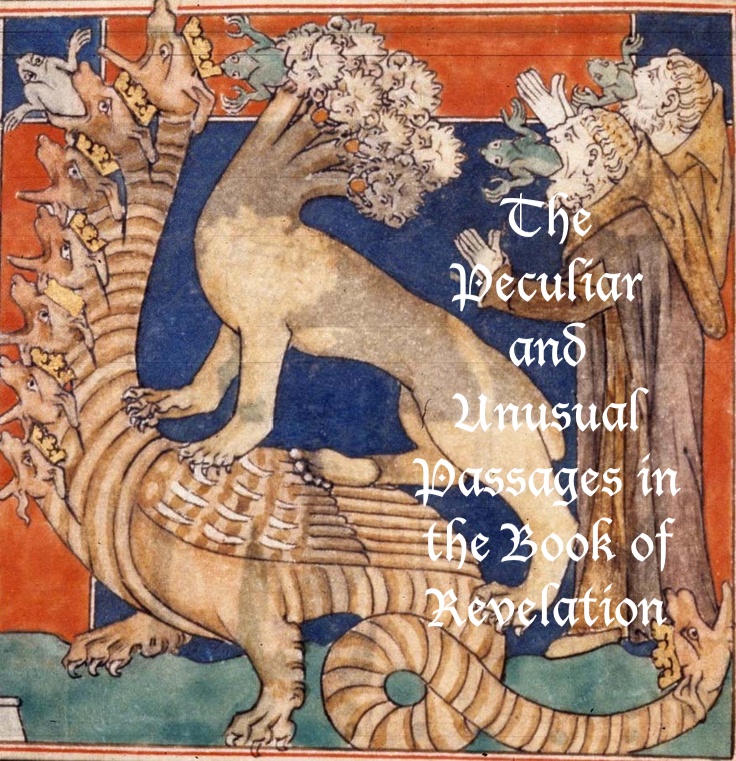 COFFEE AND CONVERSATION: THE PECULIAR AND UNUSUAL PASSAGES IN THE BOOK OF REVELATION

(Each Sunday in July from 10:00-10:40AM in the fellowship hall. During these weeks, Katrina Wansink will lead a fun Summer Sunday School for all children 6th grade and below.)
The Book of Revelation focuses on hope for the future, but it does so frequently by focusing on some odd visual images. Join Craig and Catherine as they lead us through some unusual passages in Revelation.
July 7 The Seven Letters to Seven Cities and Revelation 2-3
July 14 The Four Horsemen of the Apocalypse and Revelation 6
July 21 The Mark of the Beast, 666, and Revelation 13
July 28 The Whore of Babylon and Revelation 17